Limited Express Koya
Koya is a limited express for sightseeing that connects Osaka, Namba and World Heritage Koyasan.
Features of Limited Express Koya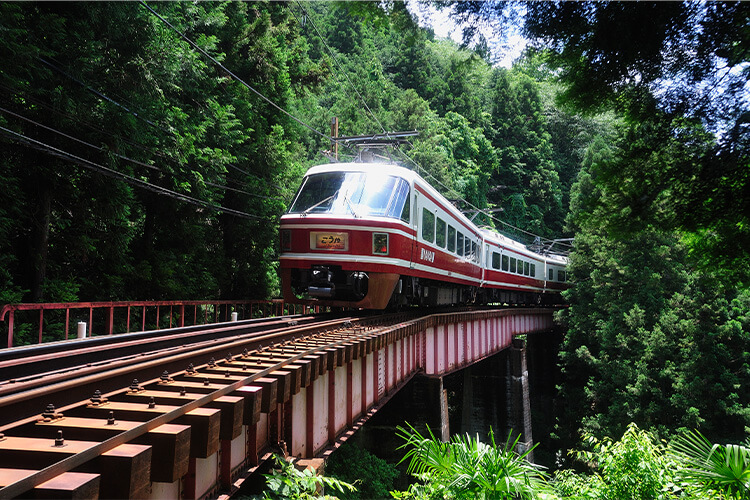 Koya is a limited express train with all seats reserved that runs through steep slopes and curves up to Koyasan. The special design was made for the 1200th anniversary of the founding of Koyasan.
It has long been loved by many visitors to Koyasan, especially inbound tourists.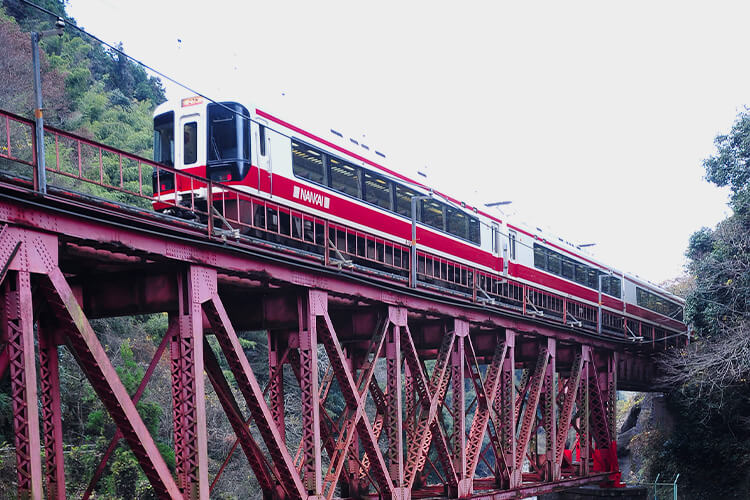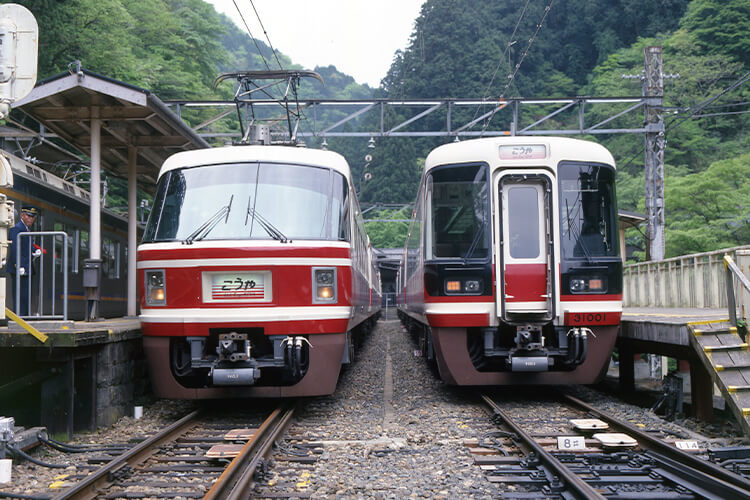 Running Area
Koya Line
Namba to Gokurakubashi
Search in the time table
Train Stops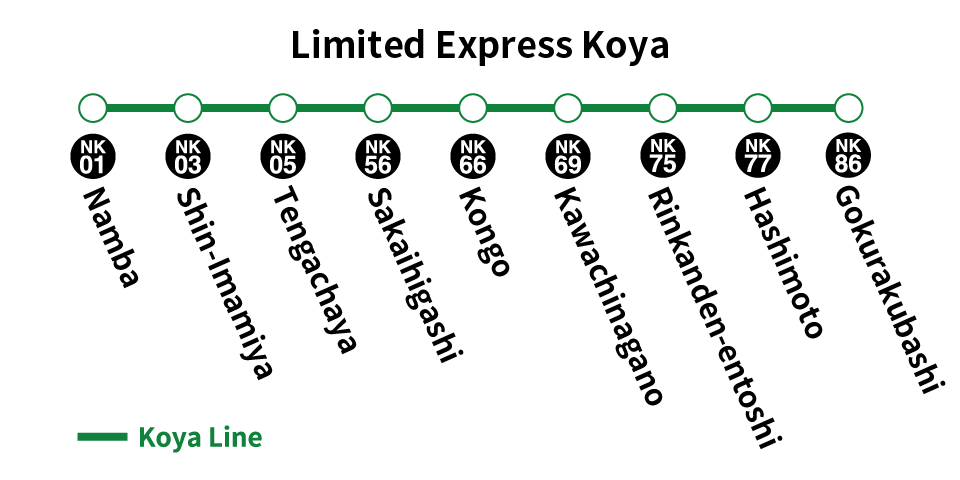 Price
| Zone | Adult Fee | Child Fee |
| --- | --- | --- |
| From Namba/Shin-Imamiya/Tengachaya/ Sakaihigashi to Gokurakubashi | 790JPY | 400JPY |
| Other zones | 520JPY | 260JPY |
Purchasing Limited Express tickets
Purchasing Online
Nankai Reservation for Limited Express
1.

Easy and convenient! Purchase with your smartphone!

2.

Assign a seat anytime, anywhere!

3.

Smooth boarding without tickets!
Purchasing at the Ticket Counter
You may purchace tickets at Namba Station, limited express ticket counters, pink ticket vending machines at major stations, limited express ticket vending machines installed on platforms, and major travel agencies nationwide.
*

Tickets will be on sale from one month ago.

*

If there are vacant seats on the day you wish to ride the Limited Express, you can also purchase limited express tickets from vending machines.
Limited Express Koya/Rinkan 30000


Car 1(5)

Car 2(6)

Car 3(7)

Car 4(8)

Limited Express Koya/Rinkan 31000


Car 1(5)

Car 2(6)

Car 3(7)

Car 4(8)